FROM BUDAPEST TO DUBROVNIK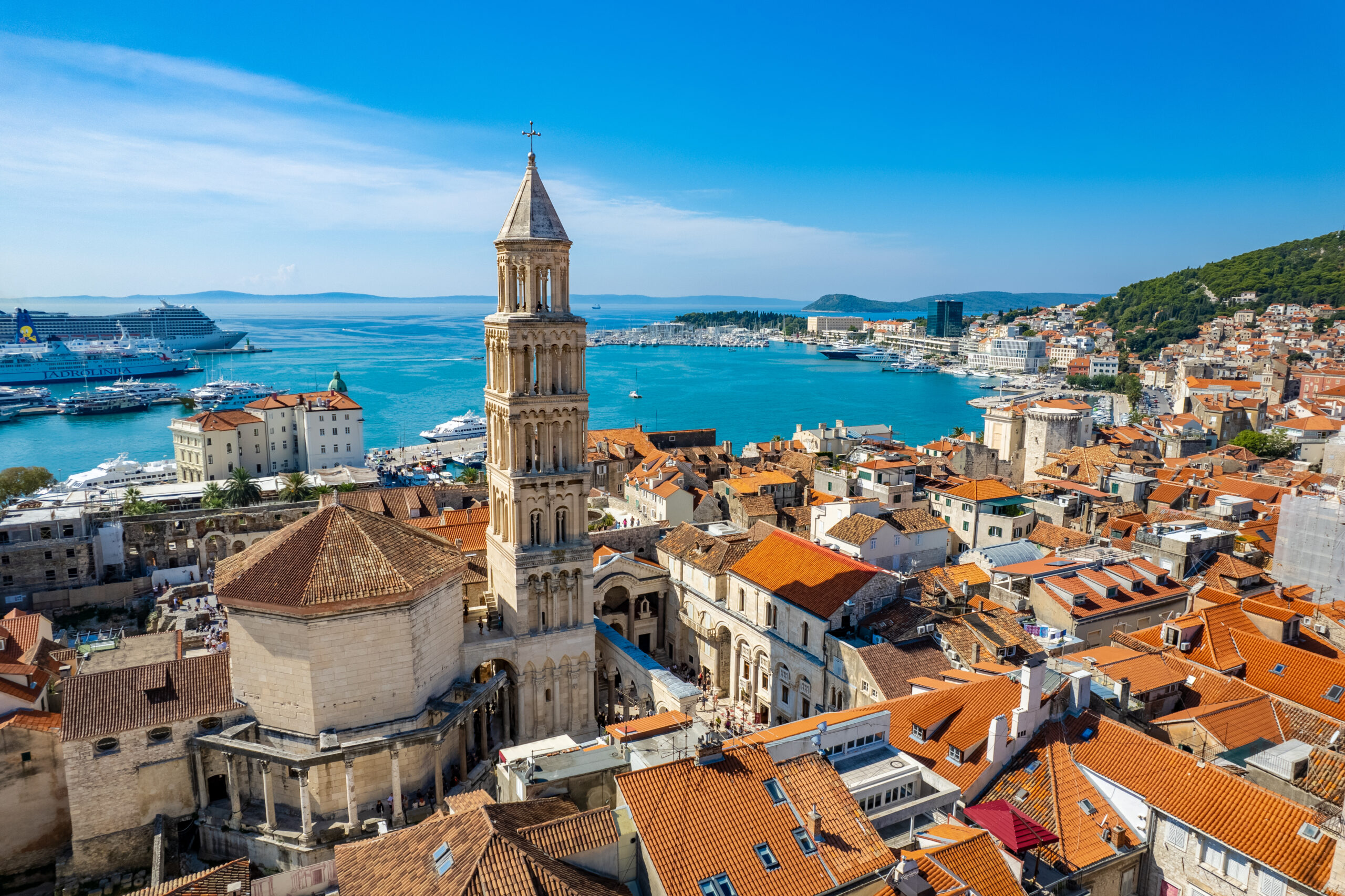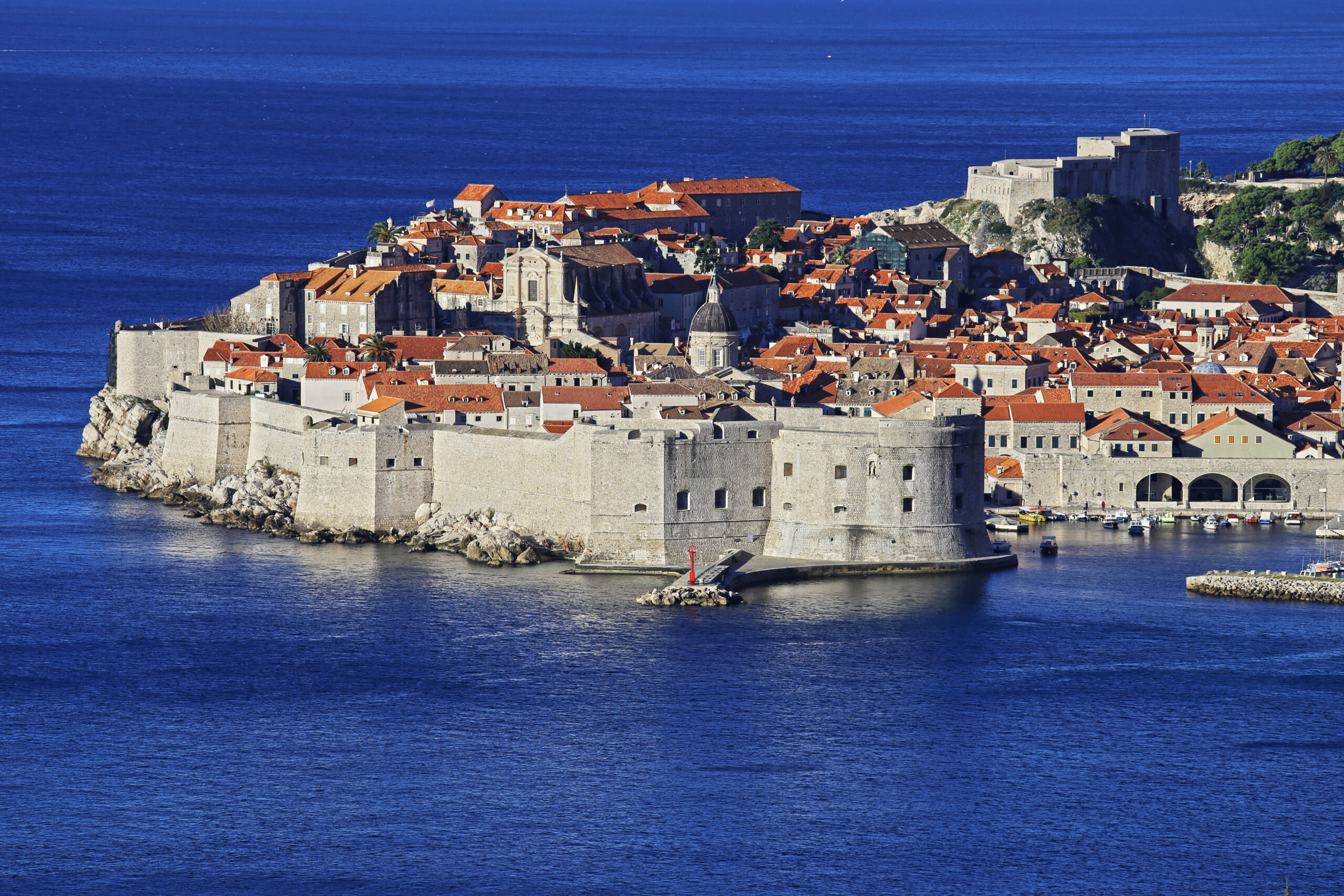 From Budapest to Dubrovnik
What will be the most interesting experience for you during this tour? The beauty on the Danube -Budapest or amazing nature of Slovenia or fascinating Plitvice lakes or adorable coast of the Adriatic sea? Come and see all these beautiful places on your own eyes. Sure,  you will love to come again! 
Max group size: 25
Operated in: English
Tour ID: MSCH0524
Price: 1673 € / p.P. in dbl, sgl. suppl. 174 €
Day 1: Arrival to Budapest
Arrival to Budapest, individual transfer to the hotel and check in from 15.00 p.m.
Meeting your guide in the evening at 19.00 p.m.

Overnight in Budapest, Hungary
Day 2: Guided tour Budapest
Budapest is a real beauty on the Danube. The history of the city, its architecture, style, cuisine and spirit have been vital to the development of Central European culture. The view of the Banks of the Danube with Buda Castle District and Andrassy Avenue are World Heritage Sites. 
With your guide you will visit both sides of the city, Buda and Pest; the famous Castle district and Citadel with amazing views across the Danube and the city spreading out on the other bank. After the guided tour you will have free time to explore Budapest on your own. You will meet your guide again in the evening and the bus will take you to the boat cruise on the Danube, where also the dinner will be served.  
Overnight in Budapest, Hungary
Day 3: Visit of Szentendre
We will visit Szentendre  –  a small picturesque city just a jump away from Budapest. It is a favourite tourist destination known for its museums – most notably the Open-Air Ethnographic Museum, galleries and artists.  In the afternoon we will return to Budapest and enjoy our last hours there individually. 
Overnight in Budapest, Hungary
Day 4: Transfer to Ljubljana - 465 km, Stop on Balaton
Transfer to Slovenia. On the way you make a stop on the biggest lake of Hungary -also called the Hungarian see. During the communist times this was one of the top summer destinations for former socialist countries.
From Balaton you will continue to Ljubljana, the capital of Slovenia. It is one of the smallest capitals in Europe with population less then 300 000 inhabitans.
Overnight in Ljubljana, Slovenia
Day 5: Guided Tour Ljubljana, Boat Trip on Lake Bled, Transfer 108 km
During your morning guided tour we will see the most interesting sights of Ljubljana:  among them the Dragon bridge, Central Market and Tivoli park.
Then we move to Bled – one of the TOP attractions of Slovenia.
Bled is a town on Lake Bled, located on the southern foot of the Karawanks mountain range near border to Austria. You will take a boat trip to the island in the middle of the lake. Later on we will have time to enjoy this beautiful area on our own.
In the evening transfer to Ljubljana.
Overnight in  Ljubljana, Slovenia
Day 6: Visit of Postojna Cave and Predjama Castle, Transfer to Plitvice Lakes - 290 km
Your tour continues in Slovenia and further to Croatia. You will visit one of the most famous European caves – in Postojna, Slovenia. Postojna cave is a 24 340 m long karst cave system in southwestern Slovenia, the second largest cave in the world open to visitors.
The cave system is a dream. Something you must see, once you are in Slovenia. A wonderful underground experience. The part open for tourists is 5 km long of which visitors travel 3,5 km by a train.
After exploring the cave you will move only few kilometers to experience the fairytale world of knights. In the 123 meters high vertical rock, there is a medieval wonder that is more than 800 years old – the Predjama castle. It is the largest cave castle in the world with a network of secret passages which lead to the surface – once an inestimable hiding place.
Later on transfer to Plitvice Lakes. They definitely belong to the most admirable lakes in the world… so beautiful that even some movies were shot there, among others the famous Winnettou series.
Overnight in Plitvice lakes area, Croatia
Day 7: Guided Tour Plitvice Lakes, Transfer to Zadar - 140 km
The Plitvice Lakes is the oldest and the largest national park in the Republic of Croatia. For the exceptional natural beauty this area received international recognition in 1979, when it was inscribed on the UNESCO World Heritage List. You will spend an amazing morning admiring Plitvice lakes natural sceneries. Lunch will be arranged in one of the restaurants in the area. Later in the afternoon we move further to the South – to the city of Zadar.
Reaching Zadar later in the afternoon, there will still be some time to admire this picturesque town on the bank of the Adriatic.
Overnight in Zadar area, Croatia
Day 8: Guided Tour Zadar, Transfer to Split 157 km
In the morning we make a guided tour of Zadar. The cosmopolitan coastal city of Zadar is located on a small peninsula. The sights are mixture of old Roman remains and medieval architecture.  The historical centre is available to pedestrians, only. Along its narrow streets and lanes are numerous old medieval churches and Roman ruins. One of the most important: Church of St. Donat stands on the site of a former ancient Roman forum. Zadar is not only a city of antient monuments. Modern architecture and experimental attitude found its expression in a very unique installation, the Sea Organ, which we definitely will not miss.
After some free time for lunch we head to Split – another pearl of the Adriatic coast. We will enjoy late afternoon and evening discovering the beauties of the city and of the Adriatic coast.
Overnight Split area, Croatia
Day 9: Guided Tour Split, Transfer to Dubrovnik 235 km
A tour of Split comes in the morning. Split is really an impressive city, a true cultural metropolis with beautiful beaches. The city was founded as a Greek colony in the 3rd century BC and in 305 AD it became the seat of the Roman emperor Diocletian. From that time on different architectural  styles and events contributed to the adorable picture of this city.  In 1979 the historic centre of Split was included into the UNESCO list of World Heritage.
Later free time and transfer to Dubrovnik. 
Overnight in Split area, Croatia
Day 10: Guided tour Dubrovnik
Dubrovnik is a city in southern Croatia fronting the Adriatic sea. It is known for its distinctive Old Town, encircled with massive stone walls completed in the 16th century.  Its well preserved buildings range from the baroque St. Blaise Church to Renaissance Sponza Palace and Gothic Rector´s Palace, now a history museum. Paved with limestone, the pedestrianized Stradun is lined with shops and restaurants. In 1979 the old town centre was included in the UNESCO list of World Heritage. Some parts of this amazing city became legendary as the famous series "Game of Thrones" were filmed there. These places were practically "renamed" – like the impressive staircase in the heart of this city which is now known as "The Walk of Shame". We will stroll through all these places first with our guide and then on our own in the afternoon. 
Overnight in Dubrovnik area, Croatia
Day 11: Departure
Morning breakfast and departure…. Home, sweet home….
Accommodation
Accommodation in double/twin/single rooms in 3-4∗ hotels
Meals
10x breakfast + 1x culinary dinner on boat in Budapest + 1x lunch in Plitvice area
Guide
English speaking tour leader and English speaking local guides;
It means that everywhere there is a sightseeing tour in the itinerary included you will be accompanied by a local licensed English speaking guide who will give you a deep insight into the history and the life in the area.
Transport
all in-land bus transfers ( Day 2- 8)
Additional Services
Guided sightseeing tours:
Budapest, Ljubljana, Plitvice lakes, Zadar, Split, Dubrovnik
Admissions: Postojna cave, Predjama castle
Boat trip with culinary dinner: Budapest
Boat trip: Bled
Audio Guide Head Set during the tours

Insurance
Your insurance is not included in the price of the tour. We strongly advice you to obtain adequate and appropriate insurance cover for your tour including health insurance.
Currencies
Hungary – HUF, at many places you can pay with EUR, too
Slovenia, Croatia – EUR
Weather
Weather can vary at this time of year. It may be sunny and rather warm – up to 30° C especially in the south of Croatia. But it can also be rainy and rather cold – about 10. We recommend to bring a jacket or an anorak, too. 
Health requirements
The tour is not very demanding in terms of physical requirements or health conditions. However, please take in account that city sightseeings can require 2 – 3 hours of walking, exceptionally longer.
Visa
The countries you are going to travel are part of the Schengen zone. It means you only need single visa (if needed at all) to enter the Schengen zone. It is responsibility of the customer to find out if he/she needs visa to enter Schengen zone. Should you need any help, pls. feel free to contact us.
Payment Information
The price of the tour is payable in one instalment to be paid latest 60 days prior to the departure. This instalment also includes the Non-refundable Booking Fee in the amount of 180 EUR. Further information on payment and cancellation conditions can be found in the General Terms and Conditions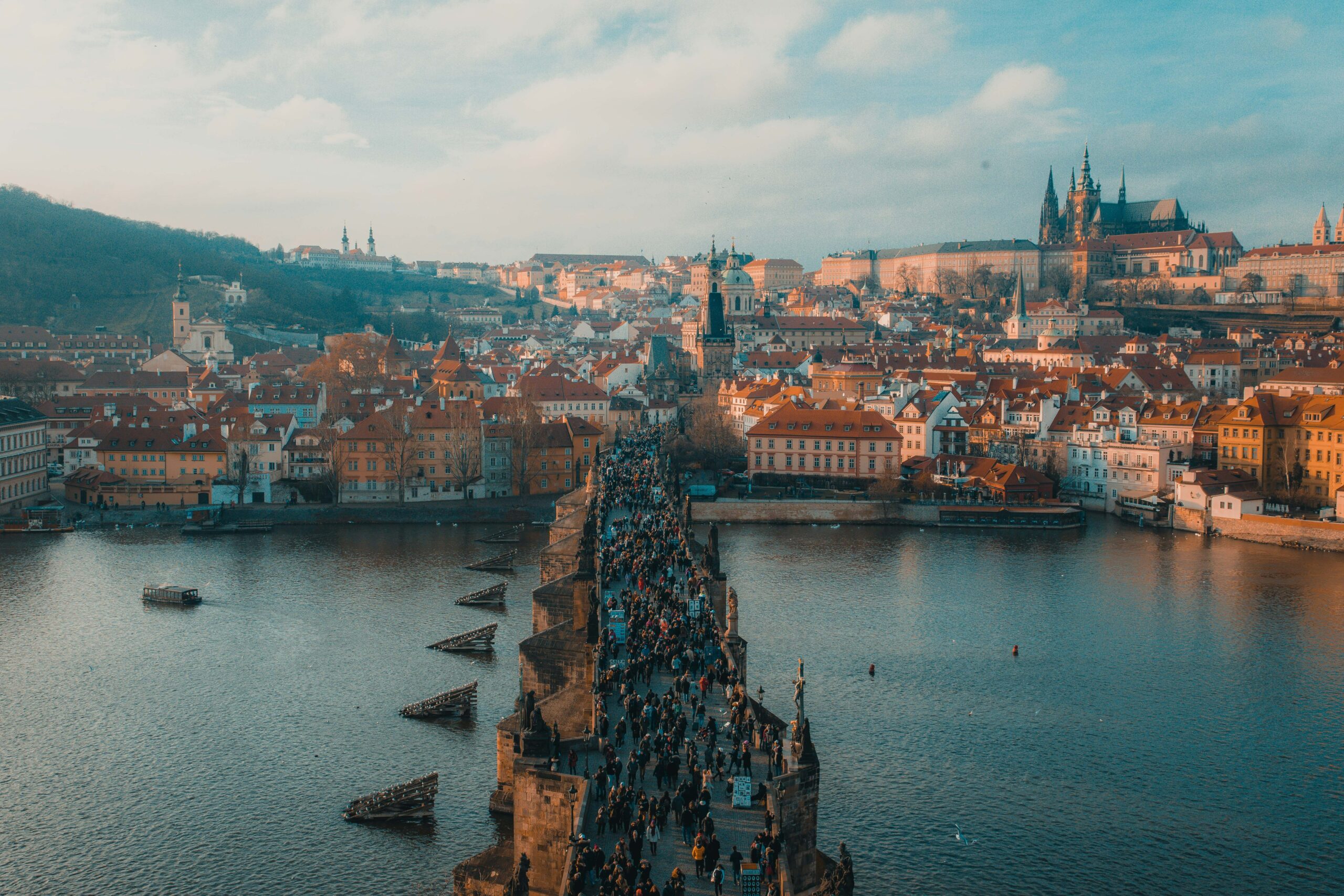 3 countries in Central and Eastern Europe
5 days visiting countries in central and Eastern Europe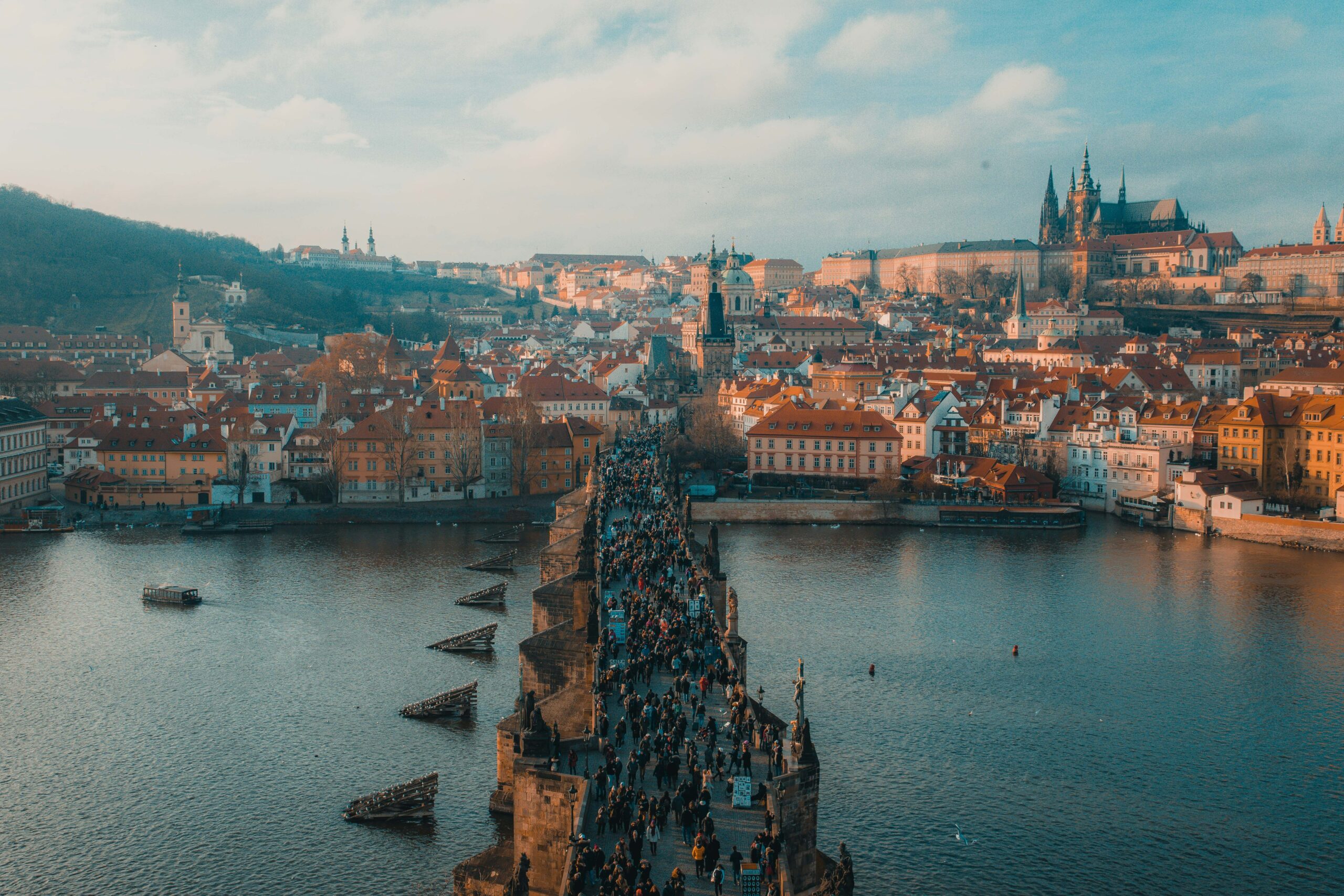 3 countries in Central and Eastern Europe
5 days visiting countries in central and Eastern Europe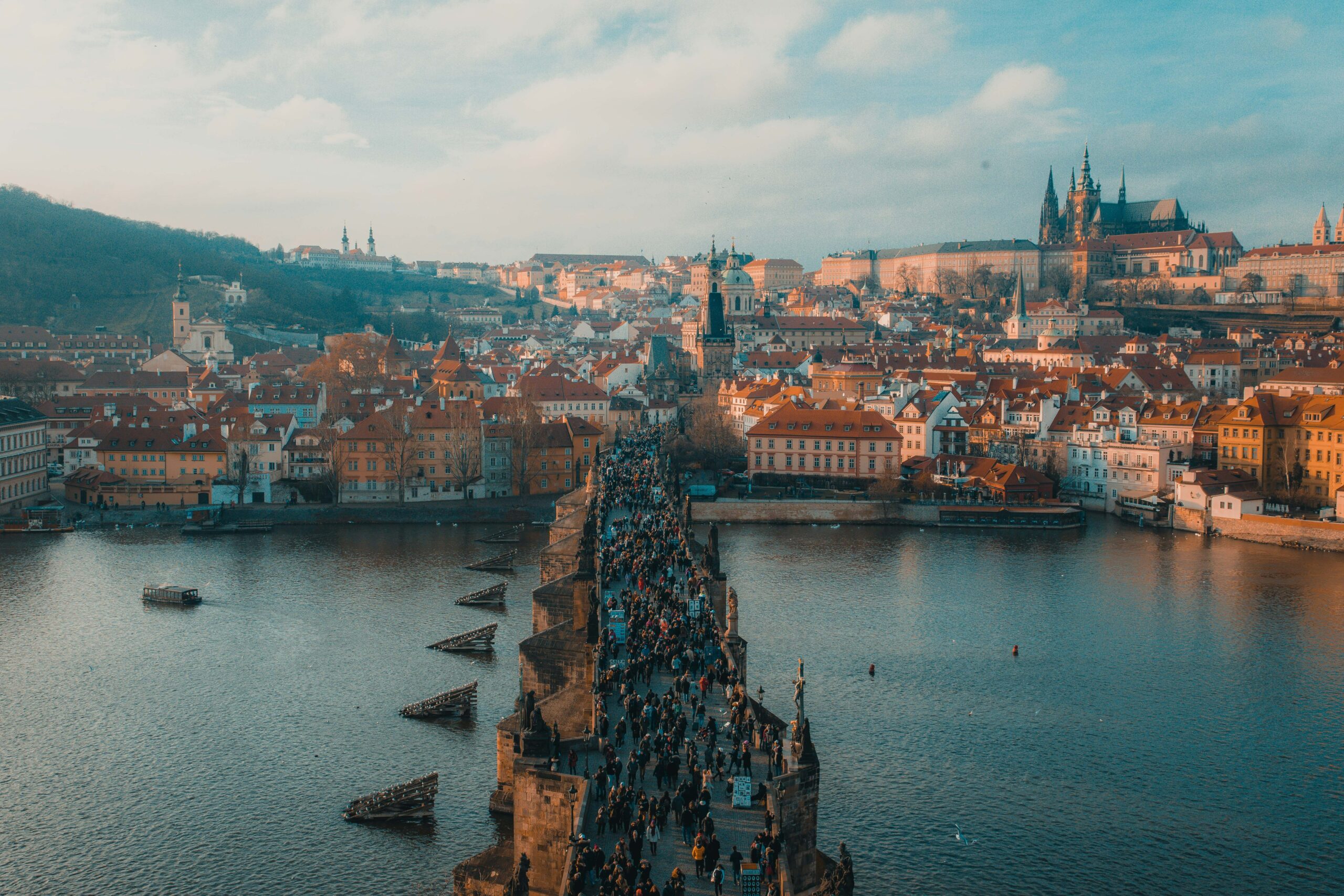 3 countries in Central and Eastern Europe
5 days visiting countries in central and Eastern Europe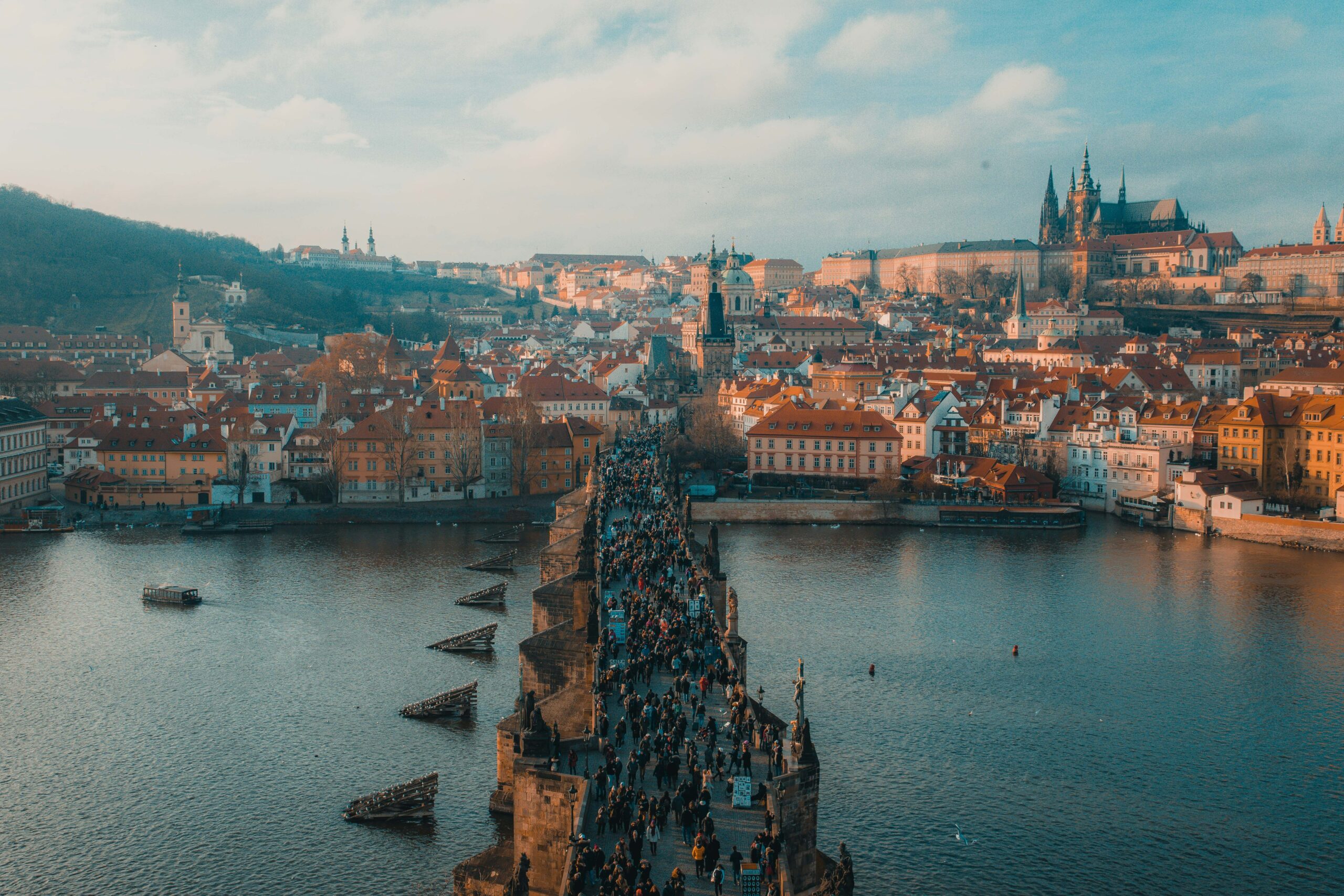 3 countries in Central and Eastern Europe
5 days visiting countries in central and Eastern Europe